Your Letters
<<  5  >>
* * Send your questions here! * *
Why would they say "you are too good for me"?
You are too good for me means 'I am too bad for you' or 'I do not deserve you'
It is an ugly compliment to receive because what it means is that you are not what they were hoping for.
You are too good for me means:
• I am not looking for a committed relationship, but since you seem like you are, I may have to play along to have my cake and eat it too.
• I am only looking to get laid and it does not seem like you are that kind of a girl.
• I do not like you as much as you think I do. We have no future.
• I am a sore loser and a complete disappointment. I lied about my income, my penis size, my status, and other things. I am scared and it will be just a matter of time before the truth is discovered and I get dumped.
• I have emotional and mental issues and I am too insecure to date such a woman like you.
They are not who you think they are. They are an iceberg man with hidden intentions and thoughts under dark muddy water. Treating them nice disturbs the mud which then spills out in the 'you are too good for me' form.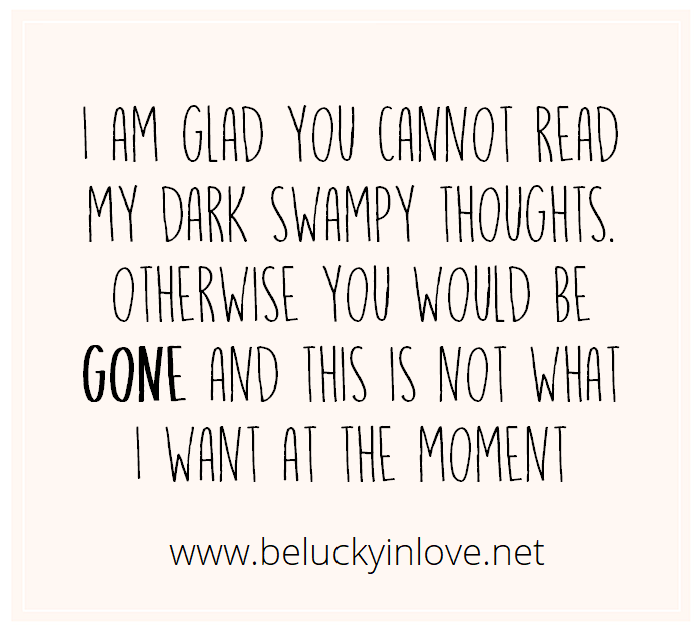 Yep, nice treatment makes them feel uncomfortable and guilty.
So basically, yes, with all the cards on the table, you are too good for them indeed and you do not need them.
P.S. If you feel like you need to talk to someone because your situation is too unique and most of the stuff you read on the internet is too generic and not helpful, then I would personally like to recommend you this affordable online counseling service. You will not be disappointed.
RELATED ARTICLES:
3 types of rejection
Dating is hard. One constantly has to wonder what is going on
Things your girlfriend will never tell you