The best-selling shampoos for thinning, grey, brassy hair (and more!) on Amazon
Are you a blonde looking to reduce brassiness? Or, perhaps you are someone who is not happy about emerging grey hair, but does not want to use hair color products for the fear of looking unnatural or simply put - ridiculous (guys, I am talking to you)? Are you afraid your kids may get lice in school or perhaps your hair has been thinning to the point of making you feel depressed?
Take a look at these best-selling shampoos on Amazon and the 'before' and 'after photos. They have literally changed the lives of many people! Could you be next?
Although Amazon updates its list of best-selling shampoos every hour, these items consistently make it to the top.
1. PURA D'OR Original Gold Label Anti-Thinning Shampoo Clinically Tested, Infused with Organic Argan Oil, Biotin & Natural Ingredients, for All Hair Types, Men and Women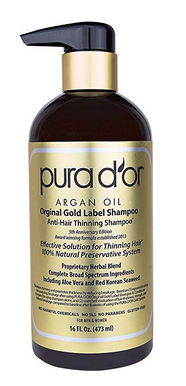 Could not help but notice how many customers were reporting the same benefits over and over again: halted thinning process, increased volume and decreased hair falling. If you do not want to use chemicals to stop the thinning issue, then this natural shampoo is your next best choice.
It naturally fortifies hair from root to tips, detoxifies the scalp and encourages healthy hair growth. It is infused with antioxidants and premium oils; is hypo-allergenic, does not contain SLS (like many other shampoos), gentle enough for daily use and is made in the USA. See it on Amazon – PURA D'OR Original Gold Label Anti-Thinning Shampoo Clinically Tested on Amazon
2. Fanola No Yellow Shampoo (removes and neutrelazes unwanted yellow hues on blonde and makes grey hair less visible)

Recommended by professional hair dressers this shampoo will transform your hair and your looks! If you are not super happy about being a 'yellow' blonde or your emerging grey hair bother you, then try this. I was personally impressed with posted 'before' and 'after' pictures of multiple customers. I believe there was a woman who (after several uses) turned into a platinum blonde!
Something to keep in mind: the product does not come with spill seal and no gloves are provided. As a personal suggestion, when working it into your hair please make sure to use gloves and protective clothing. You would not want violet spills on your favorite t-shirt, would you? As common sense, make sure your hair is clean of other products before applying otherwise it may not be as effective. See it on Amazon - Fanola No Yellow Shampoo on Amazon
3. Batiste Dry Shampoo, Original Fragrance

When life gets crazy and a busy schedule won't let you wash your hair this shampoo will come to the rescue. What it does: it removes excess oil from hair AND adds body to it. I remember using other 'dry' shampoos and they all flattened my hair. This one does the exact opposite! It is a great shampoo to have for emergencies i.e. times when your hair needs to instantly look 'fresh' and 'taken care of'. We all have those day ladies, don't we?
The shampoo has a pleasant fragrance and should not be over-applied. Too much product will cause visible whitish dots on your hair. Should it ever happen to you just comb your hair. It will remove the excess product. See it on Amazon - Batiste Dry Shampoo Original Fragrance on Amazon
4. Fairy Tales Rosemary Repel Daily Kid Conditioning Spray for Lice Prevention

Well, the product's description says it all. The shampoo is designed to repel lice. To all moms out there – for peace of mind you may want to use it on your child-care or school attending kids to prevent lice contamination in your home! It is a very gentle shampoo and won't harm hair, especially long hair.
It is free of harsh and many other yucky chemicals. It contains organic rosemary, lavender, peppermint, tea tree oil, aloe and many other beautiful SPA-like ingredients. Help your children stay lice free! Don't let them bring some unwanted 'friends' in their hair one day. Brrrr… See it on Amazon - Fairy Tales Rosemary Repel Daily Kid Conditioning Spray for Lice Prevention on Amazon
5. Wow Apple Cider Vinegar Hair Shampoo and Wow Hair Conditioner Set- Clarifying, Damage Repair, Antifungal, Anti Bacterial, Vegan- no Sulphate or Paraben Chemicals- For Men and Women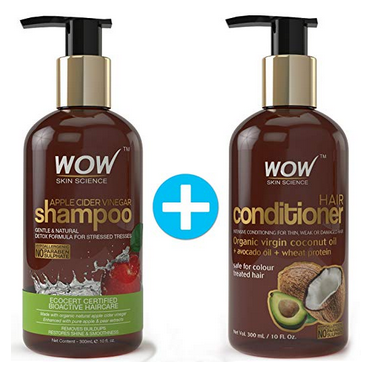 This organic apple cider vinegar shampoo has antibacterial and antifungal properties. It is infused with moroccan argan oil to thicken your hair. Please note that this shampoo is clarifying - it has been formulated to detox and remove buildup. It is one of those shampoos that is good for use in hard water.
There were some complains about it being 'too strong' and 'stripping hair color'. On the positive side - this shampoo is 100% Vegan, naturally balances the PH of scalp and hair and strengthens hair roots. See it on Amazon - Wow Apple Cider Vinegar Hair Shampoo and Wow Hair Conditioner Set on Amazon
6. Nizoral A-D Anti-Dandruff Shampoo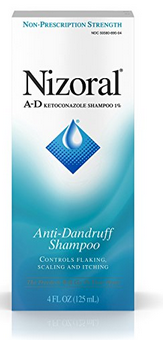 Do you have an itchy scalp and a bunch of dandruff falling all over (omg!)? Have you tried other products that did not work? If so, you may want to give this product a chance. Ii is different than any other products on the market because it contains 1% of ketoconazole. This specific ingredient is an active ingredient that fights dandruff.
It is gentle enough to use on chemically treated, colored or grey hair, plus there's no need to use it daily. The manufacturer of the product suggests using it only twice a week. The shampoo has a pleasant fresh fragrance. See it on Amazon – Nizoral AD Anti-Dandruff Shampoo on Amazon
7. BIOLAGE Colorlast Shampoo For Color-Treated Hair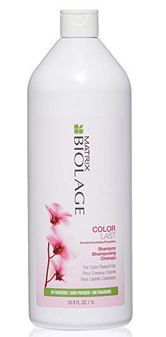 This gentle shampoo was specifically formulated for color-treated hair. It will clean your hair without stripping its color. On top of that, its special formula will help to maintain your hair color longer! Because of its effectiveness it is being recommended by many hair stylists.
In case you have never heard of this brand: BIOLAGE is a recognized leader in professional hair care. It offers high quality, infused with botanical products. See it on Amazon - BIOLAGE Colorlast Shampoo For Color-Treated Hair on Amazon
8. Just For Men Control GX Grey Reducing Shampoo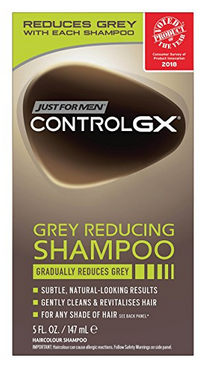 This shampoo will work best on brown, dark colored or black hair. It gradually reduces grey over a 2-4 weeks period. Some men reported results as soon as after 6 days of daily use.
The good thing about this shampoo is that YOU are in control of how much of grey you want to hide. Unlike with the heavy duty hair color - Just For Men – this product does not eliminate grey in one use. Instead, it makes it less and less visible with each hair wash. The result? – A natural look. If you think you are getting too grey, but are not comfortable using traditional hair color products, then start with this treatment. Besides that pesky grey you have nothing to lose. See it on Amazon - Just For Men Control GX Grey Reducing Shampoo on Amazon
9. Silk18 Natural Hair Conditioner Argan Oil Sulfate Free Treatment for Dry and Damaged Hair Silk Amino Acids Jojoba & Keratin All Hair Types Women & Men & Teens Safe for Color Treated Hair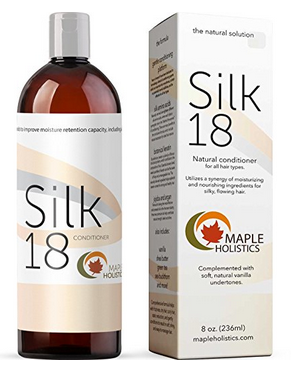 This formula contains 18 different silk amino acids (therefore the name –Silk18) to transform your dry and damaged hair into soft silk like condition. It greatly reduces friz, static, and split ends; is sulfate free and safe for use on color treated hair.
For best results – leave it on for 2 minutes and then rinse off in cold or like-warm water. Besides silk amino acids, this unique shampoo contains Shea Butter, Hibiscus, Argan Oil, Jojoba Oil, different vitamins, minerals, antioxidants and botanical keratins to replenish low keratin levels. See it on Amazon - (As an Amazon Associate I earn from qualifying purchases) Silk18 Natural Hair Conditioner Argan Oil Sulfate Free Treatment for Dry and Damaged Hair Silk Amino Acids Jojoba on Amazon
YOU MAY ALSO LIKE: Articles - Soft water flat hair disaster fix and Best-selling lipsticks on Amazon