Affordable online counseling and therapy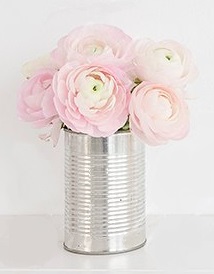 Would you like, in the comfort of your own home, to have affordable online counseling and therapy sessions with a licensed therapist at a fracture of the cost of a traditional therapy PLUS for a flat weekly fee an unlimited access to your therapist at any time of the day and as many times per day or week as you need?
*Disclosure: I may receive compensation from BetterHelp or other sources if you purchase products or services through the links provided on this page*
One advantage of online counseling and therapy versus face-to face is that we tend to open up better when we communicate online. Notice how easy it is to say just anything to a total stranger online vs. to someone who is in front of you.
It is easier to show your vulnerability online and easier to share your most intimate and painful thoughts and feelings. What it means is that your therapist will understand you better and know everything he needs to know to help you with your issues.
We are not in the 90-s anymore where in order to solve our personal/emotional/embarrassing issue we had to take a half of day off from work, change our plans and move other things on our calendar to accommodate a face-to-face meeting with a counselor. There is a better (and cheaper) way to do it!
For anyone who needs professional help of a licensed therapist I would like to recommend this online counseling service.
Let your personal therapist take a look at your unique situation and help you get the results you want.
Just a super quick overview of this great service.

**AFFORDABLE ONLINE COUNSELING AND THERAPY FOR LADIES ON A BUDGET**

~ What is BetterHelp? – It is a customized professional online counseling and therapy service for singles, couples, teens - click here, people of faith - click here, LGBTQ community - click here, and married people. Areas of expertise: relationships, anxiety, depression, self-esteem, grief, loss and much much more. It provides convenient access to a licensed therapist anytime, anywhere through your PC, tablet, or smart phone.
~ Who are the counselors? – They are licensed, trained, experienced, and accredited psychologists (PhD / PsyD), couples/marriage and family therapists (LMFT), clinical social workers (LCSW / LMSW), or licensed professional counselors (LPC). They all have a Master's Degree or a Doctorate Degree in their field and a many hours of hands-on experience.
~ How much does it cost? - It will be a flat weekly fee in approx. the $35-$80 range with unlimited access to your personal therapist. Talk to him/her as much as you want and as often as you need to. Cancel the service at any time you want.
~ How soon will I get to talk to my therapist? – within 24 hrs of signing up you will be set up and ready to go.
~ How will we communicate? – You choose!  Here are the available options:
* Exchanging messages with your counselor
* Chatting live with your counselor
* Speaking over the phone with your counselor
* Video conferencing with your counselor
There is no extra charge and there is no limit on the number of messages you send or the number of live sessions you have. Your 'virtual room' will be open 24/7 and therefore no scheduling will be needed.
These are just some great points. If interested please click here. You will not be disappointed. It is time to do something loving for yourself because you are worth it and you deserve better.