When they pull away after you say that you are not ready to sleep with them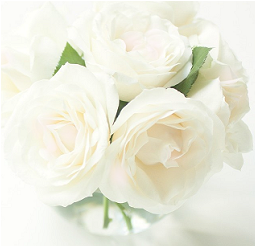 When they pull away after you say that you are not ready to sleep with them it may feel like you lost a chance of having a relationship. But DID YOU?
By the way, they do not just pull away after we say that we are not ready to sleep with them. They also pull away after we say that we are looking for a committed relationship or to get married.
See the pattern?
Their pulling away is like a silent sign stating that they are not into for what you think they are. In other words – you are the wrong candidate for their sneaky agenda.
Whatever that agenda is, they do not feel like 'wasting' their time on you waiting till you're ready. They know that there is plenty of low self-esteem, attention-seeking, and needy fish in the sea available to explore to get what they want almost immediately.
The more they are after 'that something', the less patient they are. This behavior manifests itself in them offering 'to come to their place' after a 1-st or 2-nd date. And, of course when you say you are not ready and you need more time they suddenly lose interest and disappear.
AFFORDABLE PSYCHIC READING: Is he serious about me? Find out with a psychic reading from Psychic Source. 10 minutes for only $10. Choose from over 300 psychics who are available 24/7.
Those of us who suffer from dating anxiety and have multiple insecurities may not take it easily. We may resort to self-blame, self-doubt, and endless negative self-talk. Some of us may even go as far as self-medicating with alcohol or other harmful substances. Anyone who dumps us like this only reinforces our insecurities and shatters the little left overs of trust we have left.
We think we did nothing wrong to deserve this. We think we deserve a fair shot at having a relationship. Just like everybody else around us. And those, who are in a relationship already  - how are they any better? They are in a relationship already and you are not. What gives?
You see, what you think you have lost was actually not what you think it was. It was not 'the beginning' of a relationship. It was the beginning of a relationship with a person who chose NOT to get to know you. It was the beginning of a relationship with someone who had no interest in you as an individual. Should you have gone with it, you would have ended up being miserable and empty.
That's what relationships with ass-clowns are like. Is this what you want? Are you still sad over their disappearance? Shouldn't you be grateful instead?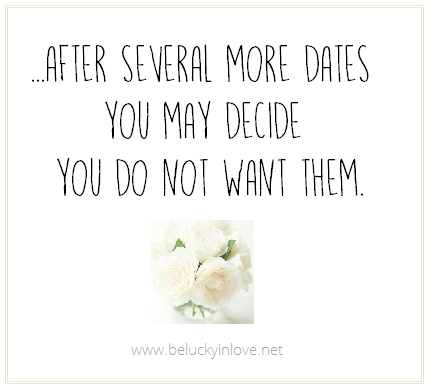 Their disappearing on you so quickly and easily should be your clue on their attachment style. These people seem to attach and detach easily. Perhaps they were never attached in the first place, and if so, why in the world would you want to be intimate with someone who in not attached to you?  This is borderline psychotic, don't you think?
If you have been dating for a while, then you may notice a ridiculous pattern (yes, these guys are ridiculous!) – first they work on creating a 'connection' and then, once their victim is warmed up and seems susceptible (aka vulnerable), they drop the ball "I would like to get to know you better, would you like to come over to my place?"
Tuh-duh!
Predictable as a text-book.
The good news is that these 'relationships' do not take much of your precious time. In a whooping whole week they progress from a first tender date to a weird breakup and 'we are not a match'. Like a racing car that just passed by at the speed of a plane. Who the heck was the driver? What just happened? Was it real?
In essence, when they pull away after you say that you are not ready to sleep with them this should be your good news. Just look at this list. I'm sure you will LOVE it. And hopefully will laugh at the whole thing too!
~ since they have no patience to get to know you, it means that they are not good relationship material. What else do they have no patience for?
~ men behave their best and are on their toes before sex. In case they were not that nice before sex, imagine what they would be like after sex. Ouch
~ they did not come to you for a relationship. That 'sex offer' on the table was up to you to take.
~ they are not that special! REALLY!
~ fading interest and a sinking relationship cannot be rescued with sex
These men do not get that sex means different things to different people. It makes some of us vulnerable. When it feels like there is no guarantee of a relationship we have a right to say 'No'. Why go against intuition? Of course, your 'No' will make them disappointed and uncomfortable. Let them be! They made you disappointed and uncomfortable too!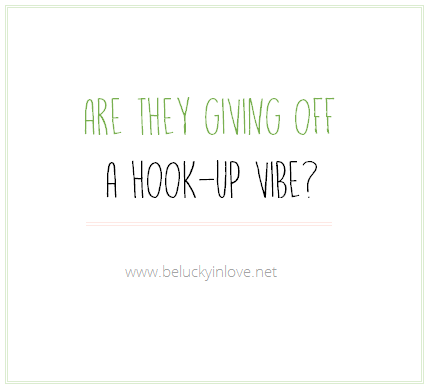 It is rude to impose on someone something that makes the other person uncomfortable. It is rude and abusive. No one should experience this, PLUS to feel like succumbing to it is the only option available to salvage a new 'relationship' otherwise the 'offer' of it would be given to someone else.
Not every new relationship is like this. Some men are OK with you not putting out right away. Do not get me wrong ladies. This article is not about waiting for weeks and months, it is about you being comfortable with your own decision. It is about not going against yourself to please a man out of fear of losing him. It is about the crazy world of dating and the type of people who like to take short-cuts.
Anything and everything that runs too fast on a relationship speedometer needs to go. It is going to be a lot of bye-byes, ladies. I say, change your attitude towards these clowns (do not take them seriously) and you will be OK!
YOU MAY ALSO LIKE: Articles - Why online dating is such a disaster and Are you dating someone who does not want a relationship with you? or if you feel like you need to talk to someone because your situation is too unique and most of the stuff you read on the internet is too generic and not helpful, then I would personally like to recommend you this super affordable online counseling service.