Is he breaking up or is he threatening to break up with you?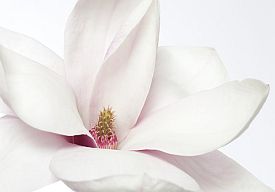 It is amazing what a breakup or even a mere threat of it can do to some people. I am talking about situations where reasonable and even quite strong women turn into complete MUSH.
Turning into mush means getting soft on our principles, pleasing them like never before, sucking up to their whims, throwing our standards out of the window, doing things we thought we would never ever do, breaking our boundaries, and losing respect for ourselves in the process… and all in the name of keeping the man.
When they say they love you one day and then want to break up the next, what do you do?  What do loving women do in this heartbreaking situation? I bet 1000% that there is no chance in hell they just move on unscathed. I have never seen it happen. Ever.
Breaking up is a process and it is a super volatile and emotional period to live through. It is the time when no one knows what will happen tomorrow. And, when it comes up suddenly like this, it may not even feel like a breakup, more like a bad fight, perhaps? It just seems so surreal!
See, when they suddenly announce that they are leaving, it does not always mean that they are. Why? Because to make such a bold announcement one has to be either terribly unstable or been done with you for good for a long long time (but that's when we already know that it is over anyway).
That leaves us with the first possibility – when the right hand does not know what the left one is doing.
First, comes the shock, of course. "Why would they want to leave if only one week ago they called me 'baby' and gave me flowers? What about those lovey-dovey text messages? Was it all a lie?"
Still being in denial, we may playback all the past fights to figure out if something similar happened in the past. Finding something similar would mean that they are not for real. "Oh, I think I remember. I think we went through something like this before. It all worked out in the end so I suppose this time is no different. Maybe I should not take his words seriously"
But as time goes on and they keep insisting on the breakup, the dreaded reality sets in.
"He is for real, or isn't he?? Omg, I am so scared! What should I do??"
This is the worst and the most painful moment to be alive. We suffer from insomnia, our diet goes out of the window; we cry a lot and stay on the phone with our girlfriends for hours.
Matilda from UK: "I was very careful who to call. I wanted to talk to someone understanding and very compassionate. Not all my friends are like that. I felt so weak and destroyed. I was not looking for criticism and revision of what I did wrong in my relationship. I did not need that. I was not looking to be judged, I wanted to be understood"
When a relationship suddenly ends it is very natural to have flashbacks. Things from the past come rushing back and we may start seeing something that we didn't see before. We may come to a profound realization of what the relationship meant to us, what that person meant to us, what we did wrong, what they did wrong, what should have been said or what should have been done instead.
AFFORDABLE PSYCHIC READING: Will he commit to me? Find out with a psychic reading from Psychic Source. 10 minutes for only $10. Choose from over 300 psychics who are available 24/7.
We may have regrets or we may feel relieved. We may wish some things were un-done and some words were un-told. We may desperately wish for another chance:
Matilda from UK continues: "I wish he gave me another chance, I would make it work this time"
Relationships do not end in just one day. It takes time for them to dwindle down to nothing. What it means to you is that no matter how bad the breakup was, there is always a high chance that they will be back. The chance is especially high if you leave them alone completely.
So, you leave them alone and cry yourself to sleep for hours, for days or for weeks… until one day, when they call.
They call and say that they feel conflicted, do not know what they want, that it is still over, but they are not sure.
The low turns into a high… and that's when we turn into mush and do stupid things. We go stupid big time!! Does any of the below seem familiar?
Jill from MN: "I am embarrassed to admit it, but I took my cheating boyfriend back. I loved him and wanted to be with him no matter what"
Nadia from UK: "I agreed to be in an open relationship with him. I hated the idea before the breakup, though. I took him back because the world without him felt depressing and empty"
Mary from CA: "We are not compatible, but I still took him back. I do not even think it is going to work. We will probably break up again, but I cannot stand being lonely. I am almost 60 years old. Dating is hard!"
Leslie from KY: "When the abusive jerk called I was… so happy! I immediately forgot everything that happened between us. I was ready for a fresh start! People do not change, I know, but maybe he realized something? If not, then I am screwed. I cannot live without him. I hate myself for this, but I do not know what to do"
Hillary from IL: "We broke up over him wanting to date other people. When he left, I felt desperate, crushed, and lonely. But, when he finally called back, I said it was ok to date other women if only we could get back together again. Yes, I said that! I am torn"
Nina from WA:" I had the time to think and reflect. When he called I already knew. I knew I could make it work by being patient and silent. If I do not rock the boat, do not complain, do not nag, do not start fights, and look happy all the time he will not run away. It is the secret key to making it work. I think I can do it"
Yeah, Nina (and the rest of the women here) – you will surely make it work this time by succumbing to their selfish wishes, tolerating the intolerable, breaking your healthy boundaries, and losing HIS respect down the road.
It is amazing what some of us are willing to do in the name of Love for the Wrong Man and in the name of being in a Broken Relationship.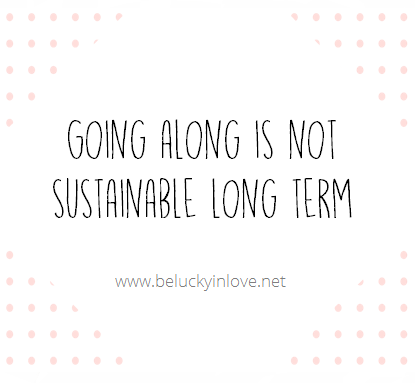 Self-denial is a powerful thing, but once the fog lifts and things become clear, you will be the one to show them out of the door. You cannot run the relationship on batteries of your patience forever. The batteries will eventually run out and so will your patience.
There will be a lot of resentment down the road, mistrust, and hurt feelings because let us admit it, ladies, even though we take them back, it does not mean we forgave them.
We never fully forgive them. The pain and resentment are always there. They will always be there. That's what broken and permanently damaged relationships are like, unfortunately. They are beyond the point of repair. It is over. You are done.
So, when they say they want to break up or threaten to break up with you – let them go and do not take them back on conditions that are not workable long term. He is not really THAT important. I am 100% positive that you can have a better relationship with a better, more compatible person than your current soon to be ex.
In the end, you lose nothing. Let the broken relationship go.
P.S. If you feel like you need to talk to someone because your situation is too unique and most of the stuff you read on the internet is too generic and not helpful, then I would personally like to recommend you this affordable online counseling service. You will not be disappointed.
YOU MAY ALSO LIKE: Articles - Are you being used? Find out here and He keeps breaking up - making up with me. What should I do? or my popular e-Book Sassy Bitch Reference Guide - What To Do When He... top 100 questions answered!