Rejection is God's protection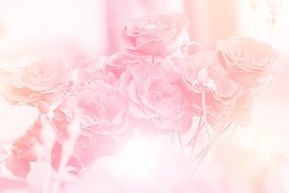 Yes, ladies, rejection is God's protection, and I would like to take one bold step further and say - it is a GIFT.
If you are currently feeling rejected by someone you dated several times, or going through a rejection phase, let me demonstrate the GIFT that was just given to you to make you feel fantastic again.
Being rejected is a horrible feeling. Rejection shakes up our confidence, lowers our self-esteem, brings up to the surface long time forgotten insecurities, and kills hopes for the future.
It is so easy to get discouraged over something that did not work out. It is especially true when after putting a great degree of effort we still have nothing to show for it. It makes us feel like a loser...
Here is the first thing to remember: you are your own boss and it is up to you to decide your future. If you give up and stop trying then yes, you will become a loser. Do you know a secret of all successful people? They never give up. It is true in business, in life, and of course in romantic relationships as well.
AFFORDABLE PSYCHIC READING: When will I meet my future boyfriend or a husband? Find out with a psychic reading from Psychic Source. 10 minutes for only $10. Choose from over 300 psychics who are available 24/7.
Lets take a closer look at the GIFT he has just given to you, shall we?
He walked out on you because he did not see it working out. It's interesting how he drew such a conclusion without even talking to you about it, isn't it?
Although his walking out on you has triggered tons of insecurities and effected your self-esteem it was HIM who felt insecure; insecure to the point that he had to flee.
Some men are prone to feeling more insecure than others, but do not expect them to state it explicitly. Their insecurities usually manifest themselves in different ways and manners, and disappearing on a woman (rejecting her) - is the one of them.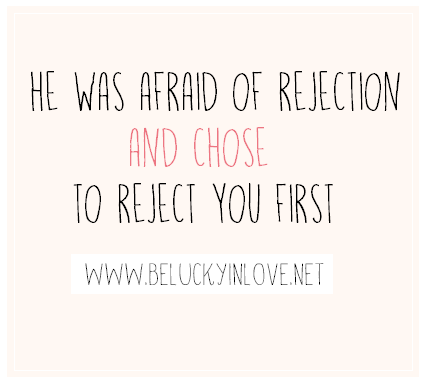 You think he was great, smart, confident and successful, but deep down he felt like an insecure, ugly teenager with a face full of untreated acne. And no, you did not make him feel this way - it is him and his issues only. He walked out on you just in time before you had a chance to see the 'real unattractive him'.
In case you wonder what it is all about I'll tell you - this is how he thinks and perceives himself. Yes, he got scared about 'being discovered' (not wealthy enough for you, not good enough in bed, being too old, etc.), and therefore has decided to disappear.
If it sounds really twisted and weird to you then you are right - IT IS TWISTED, and that is why he disappeared! He has disappeared because in his twisted mind he is worried that should you date any longer, you would have discovered the unattractive truth (in his mind) about him, and the minute it would happen you would walk away. Whether it is true or not, this is the way he thinks.
This man is insecure, has low self esteem and does not believe he deserves to be loved. Meeting such a lovely woman like you triggered all of these uncomfortable emotions and made him leave.
You do not need him and here is why:
When you post your ad on a dating site you are surely NOT writing the following 'looking for an insecure, scared, lacking in confidence man, who needs constant reassurance, support and encouragement'. Who in the world would write something like this and more importantly, who would want to date such a type of man? Ladies, any takers here?
Nevertheless, not mentioning such a type of man in your ad does not mean such men do not exist. It also does not mean that you will not meet one or several of them. And since men are good at masking their insecurities, the outcome of such dates with this type is crystal clear (see above) - the minute he senses you are 'too good for him' he disappears.
Please enjoy the GIFT that was just given to you. The gift to continue living your life comfortably instead of dealing with someone's mind boggling, depressing mental issues. You are not Mother Teresa to rescue everyone or attend to every soul that needs help. You have your own life and your own problems, you do not need more!
Keep in mind, ladies: in the very beginning of dating, when someone rejects you, it is not about you, it is about them. Also, there are many other reasons why a man may reject a woman, and this article has covered only one of them.
P.S. If you feel like you need to talk to someone because your situation is too unique and most of the stuff you read on the internet is too generic and not helpful, then I would personally like to recommend you this affordable online counseling service. For the fracture of the cost of a traditional therapy and for just a flat fee per week you will get an unlimited access to your licensed therapist. Talk to him/her as many times per week or day as you need to. Get your issue resolved on a professional level without breaking your bank account. See details here (you will love it!!)
YOU MAY ALSO LIKE: Articles - If you have been ghosted and Are you making this dating mistake? plus this amazing high quality e-Course The Woman Men Adore... And Never Want To Leave