Get to know him in just several dates!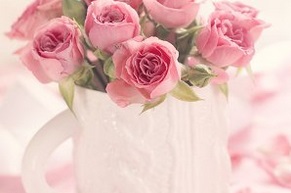 If you think that dating is like looking for a needle in a haystack then you are right.
The minute you meet someone new (once again!) you cannot help but wonder: Is he a wolf in a sheep's clothing? If only I knew he is 'this' and 'that' I wouldn't give him a minute of my life. Is he loyal? Can I trust him to open up? What is his dating style - does he like to date one woman at a time or to juggle multiple women? He seems so perfect... How can it be? I wish I knew him for real.
How would you feel if I were to tell you that there is a creative method to discover who he is FOR REAL with an accuracy of 90%+ in just several dates? Seems impossible?
Well, I would like to show you how you can accomplish this! First things first, please get familiar with the Personality Types - brief MBTI overview article. Now, in order to find out who he is you will need to know his 4 letters; and in order to find out these letters you will have to either ask him targeted questions (they will sound innocent, believe me), observe his behavior or just listen to him talking.
Is he an E (Extrovert) or an I (Introvert)?
On a date you could just playfully ask this direct but innocent question, 'do you think you are an introvert or extrovert?'
More hints to identify whether he is an (E) or an (I) - he has tons of friends (E), he has little to no friends (I), he prefers listening to talking (I), he talks about himself non-stop (E), he comes across as quiet and shy (I), he talks loud, laughs a lot (E), he is full of energy and drive (E), his lifestyle/ hobbies seem to involve interactions with many people (E), his hobbies gravitate towards spending time alone (for example - fishing) - (I).
INTERESTING FACT: if he is in sales - he is 99.99% an (E), and if he is a computer programmer - he is 99.99% an (I)
Is he a S (Sensor) or a N (Intuitive)?
(S) men are all about details and specifics and (N) men are all about the 'big picture' and big ideas, (Ns) disregard details. Here is a dead give-away of an (S) man: he notices details and makes comments about it. 'This bracelet looks good on you' (S) vs. 'you look great tonight' (N).
When scheduling a date 'I have a great idea! Let's meet next week,' (N) vs. 'let's meet next Friday at 6 pm' (S). If he comes across as a man with lots of ideas about the future, global theories, seems vague and is never into specifics he is an (N). If he is grounded and practical, and talks about the here and now he is a (S).
INTERESTING FACT: In relationships, it is the (N) who offers great ideas on vacation spots and it is the (S) who takes care of the details (specific dates, hotels selection, reservations, etc).
Is he a T (Thinker) or a F (Feeler)?
Listen to him talking. If he comes across as dry and logical he is a (T), if he sounds considerate and personable he is a (F). You will know he is (F) when he talks about people and their emotions. For example 'our newly hired co-worker quit and our boss was devastated' (F) vs. 'our newly hired co-worker quit and my boss came up with a new hiring strategy' (T).
Since 70% of women are feelers (F) they find it easy to talk to (F) men. The (F) men seem to be understanding and compassionate... almost like a girlfriend! You talk about feelings and he easily picks up on the subject. You say 'I failed a test, and it made me feel sad' and he responds with 'it must have been so frustrating for you, I am so sorry'. Meanwhile, all the (T) man can deliver is - ' if you study hard you will eventually pass the test'.
INTERESTING FACT: most high achievers (CEOs, CFOs, and successful business men) are (T) men.
Is he a J (Judger) or a P (Perceiver)?
Early signs of a (P) man: he is relaxed and care free, goes with the flow, and is flexible. When trying to schedule something he will usually say 'we will see'. He just likes to have his options open.
Another strong sign - he is procrastinator. He may offer to attend a concert but will book tickets at the very last minute. (P) men never seem to have a firm plan and seem disorganized. He may call you unexpectedly... while in a middle of something... offering to meet.
The (J) man is just the opposite. He will plan your date in advance and will put it on his calendar. He will prepare a plan A, and should it fail he will have plans B and C. 24 hours before the date he may send you a reminder. He is structured and likes things to be organized and in order. He likes schedule and will not be as spontaneous as a (P) type.
At the end of the date you may offer some other activities to do. The relaxed, spontaneous, and flexible (P) type will gladly say 'yes', the (J) type may refuse since he has 'something else scheduled already for that time frame'.
INTERESTING FACT: disorganized, spontaneous, and unreliable (Ps) drive organized, structured, and responsible (Js) crazy!
And now, once you know his letters you are about to discover what he is made of! Combine them into a string - like this for example - ISTJ - and get familiar with the 'ISTJ personality'. Look for examples at this website: www.truity.com There are tons of FREE data available for each personality type on the internet!
IF YOU ARE CURIOUS TO DISCOVER EVEN MORE - YOU MAY LIKE THE BOOK: (UK - click here
) Why Are We So Different?: Your Guide to the 16 Personality Types
You will know what he is like with people and friends, what he is like in relationships, his strengths and weaknesses, what he is good at and not so good at. What to expect without getting mad at him, potential road blocks, chances of your relationship with him to work out, what would it be like living with him long term and much much more! To spice things up - take several free online tests to find out your letters. Article - Personality Types - brief MBTI overview
Once you know his and your personality types you can discover how compatible you are. For example, if you are ISFP and he is INTJ just do internet search on 'ISFP vs. INTJ compatibility'. ENJOY!!!