Zelle scam - how to get your money back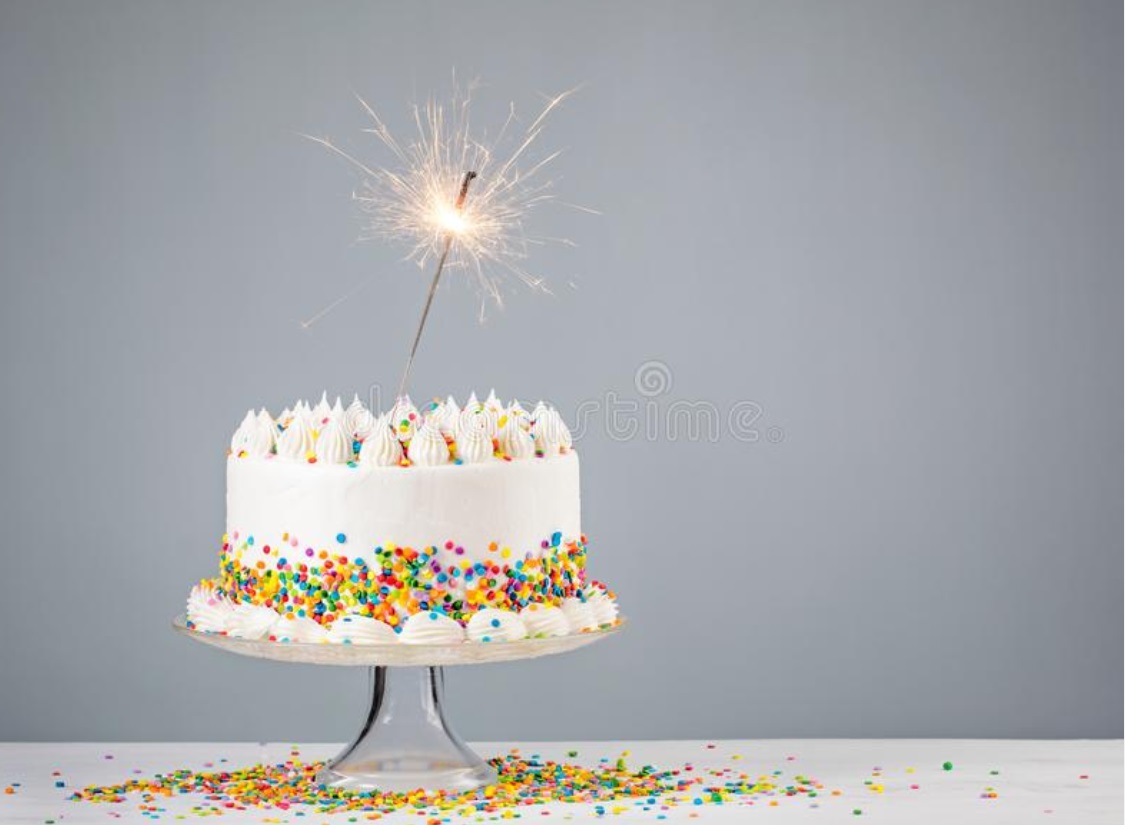 My family member was a victim of a Zelle scam. Despite an initial denial from our bank, we still managed to get our money back. Yes, in the end, the bank issued us a refund and an apology.
There seem to be a lot of scams going on these days and my heart goes out to every victim. Please know – you have rights and you are entitled to a refund! In this article I will show and guide you step by step how to fight your bank and get your money back.
The below method will apply only to the banks that adhere to the laws of the USA. So, if you live in the USA and your bank is headquartered in the USA, then this article will apply to you.
You see, there is a 'SURE' way to get your money back, BUT since your bank does not represent your interests, it will not be on your side to help you. These are 'for profit' entities and losing money due to fraud is not something banks would like to happen.
It will be your job to make them 'lose' that money i.e. issue you a refund.
What happened:
My family member got scammed for $2000. As you already know, We DID get all our money back after an initial denial.
A family member got a call from someone pretending to be his bank. The phone # looked like the call was made from the bank (a spoofed number!)
The impostor claimed to be someone from a fraud department. He stated that there was suspicious activity going on on our account and in order to verify identity my family member had to read a code received via text message on his phone.
After that, all we know, someone got into my family member's bank account, changed credentials and set up two consecutive daily zelle transfers in the amount of $1,000 each.
Thank god we had email notifications set up. After the first money transfer took place we got an email-notification about 'successful zelle transfer'. We immediately knew something was fishy. We never sent money to anyone!
To cut the story short, we complained to the bank. Even though the transactions were still in the 'pending' mode, the bank said that it could not do anything.
We were told to wait till the transactions 'go through' and then to file a claim with the fraud department.
The scammers managed to steal $2,000 after which our account was blocked by our bank and the zelle app was disconnected. It was a good idea to block the account because several days after that we saw attempts of fraudulent charges from multiple places. Seeing this felt very scary!
Here is where things got very interesting (and super stressful too).
We filed a claim and got denied by our bank:
We filed a claim #1 with the fraud department and received a response - images below.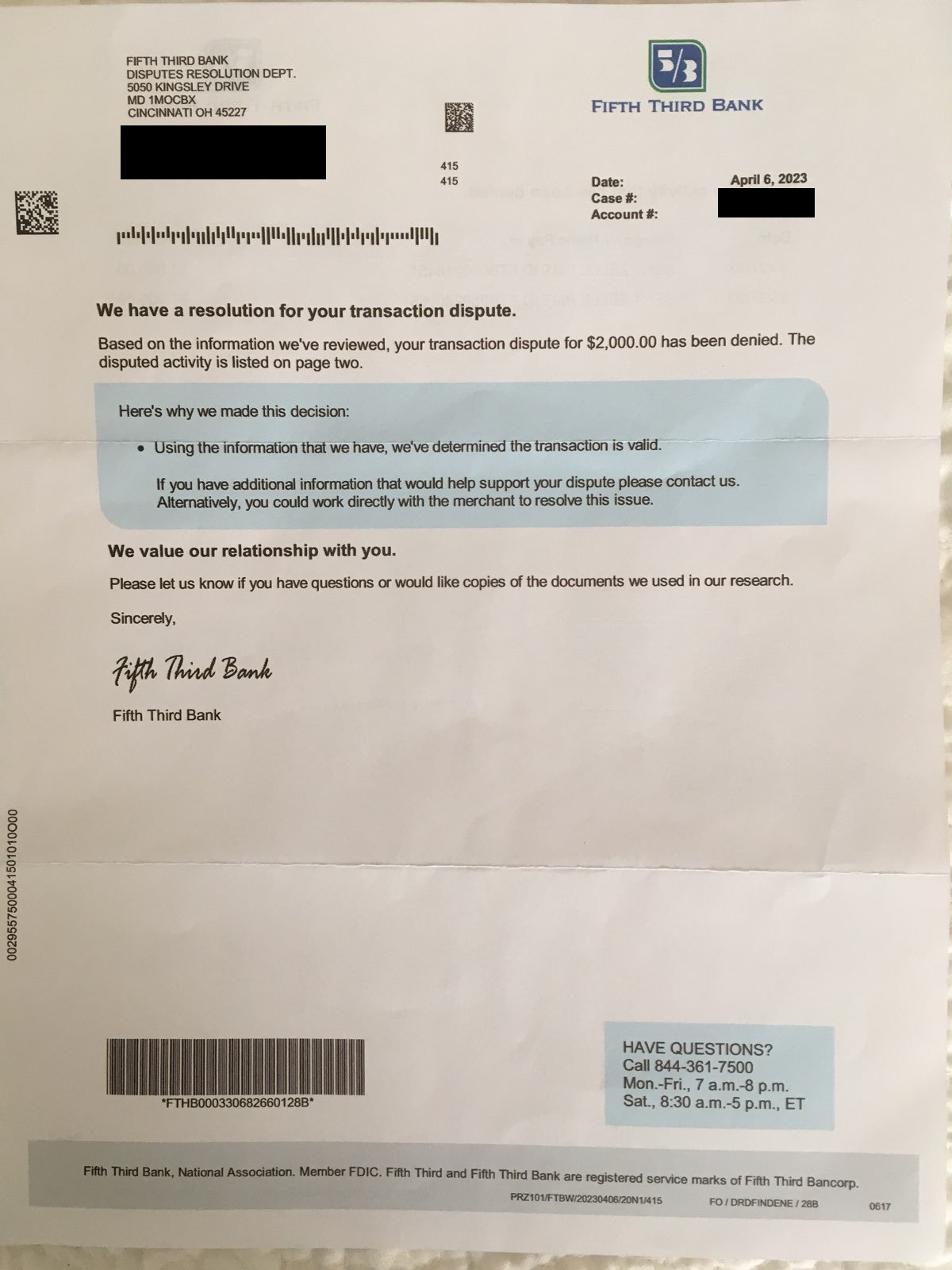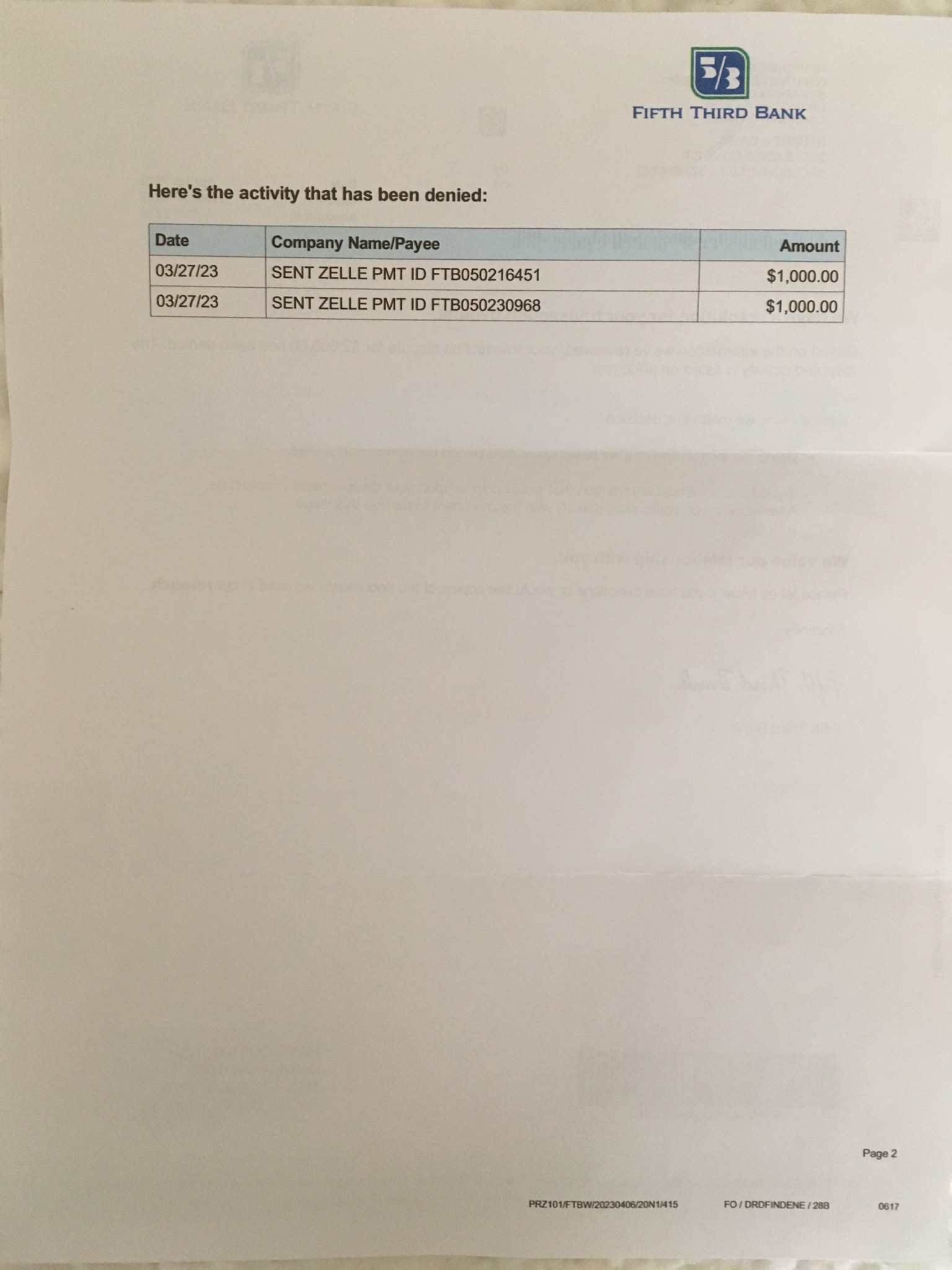 Yep, we got denied. I honestly do not even believe there was an investigation. I do not believe they even checked IP addresses of last log-ins. If they did, they would have seen the activity taking place in some other location. It would be so obvious!
This is usually when many people give up and accept the loss.
What we did next:
Since I work in a large financial institution, I know how laws work. I knew the bank did not do its best. Giving a client money back would mean a 'loss' for the bank. Banks are a for profit businesses and they won't turn themselves into a pretzel to help you.
Anyway, we went further.
We filed a claim #2 with the bank again disputing the decision and we also filed a claim with the Consumer Financial Protection Bureau.
There is an organization called Consumer Financial Protection Bureau (it is a US Government Agency)
Here is the link to submit a claim (you need to create an account first which is very easy) : click here to submit your claim
The law:
According to Regulation E (you have not heard of it before, have you??) you are ELIGIBLE FOR REFUND.
Here is what the law says:
On June 4, 2021, the Consumer Financial Protection Bureau (CFPB) published eight Frequently Asked Questions about Regulation E and unauthorized electronic fund transfers (EFTs) and error resolution. EFTs and error resolution procedures have grown in importance as more errors are asserted by members and more complaints are being lodged by consumers against financial institutions. The FAQs clarify if a third party fraudulently induces a consumer into sharing account access information that is used to initiate an EFT from the consumer's account, that does meet the definition of an "unauthorized electronic fund transfer" under Regulation E. The FAQs also point out a financial institution may not consider a consumer's negligence when determining liability for unauthorized electronic fund transfers under Regulation E. In addition, the FAQs state a financial institution may not require a consumer to file a police report as a condition of initiating an error resolution investigation.
Link to this FAQ: here
We filed the claim with the agency, explained what happened and added the following :
~ I was not logged into my account when the fraudulent activity took place
~ I never authorized the transaction
~ I never initiated the transaction
I suggest you add some or all of these since these are the 'key' words.
Again, here is what the law says:
... if a third party fraudulently induces a consumer into sharing account access information that is used to initiate an EFT from the consumer's account, that does meet the definition of an "unauthorized electronic fund transfer" under Regulation E.
After your claim gets filed the agency will forward it to your bank within two weeks. The bank then would have to take a look and investigate.
We filed the claim on the weekend and on Monday, first thing in the morning, we got a call from our bank. This time, someone from a fraud department took their time to actually listen to our story.
The end result – APPROVAL:
Several weeks later we got APPROVAL.
Yes, the dispute was resolved in our favor and the $2,000 was deposited back to our account.
Img of their response: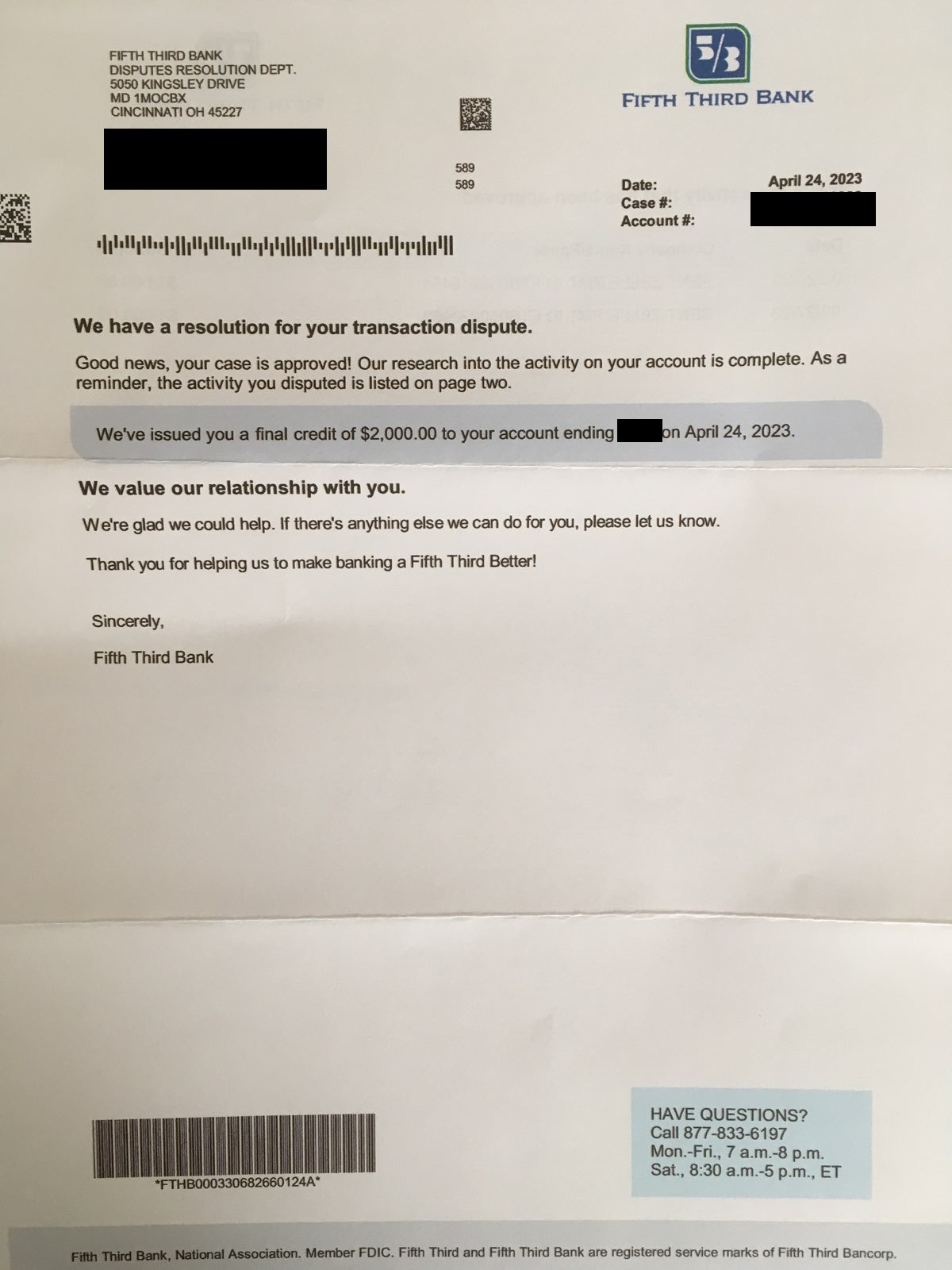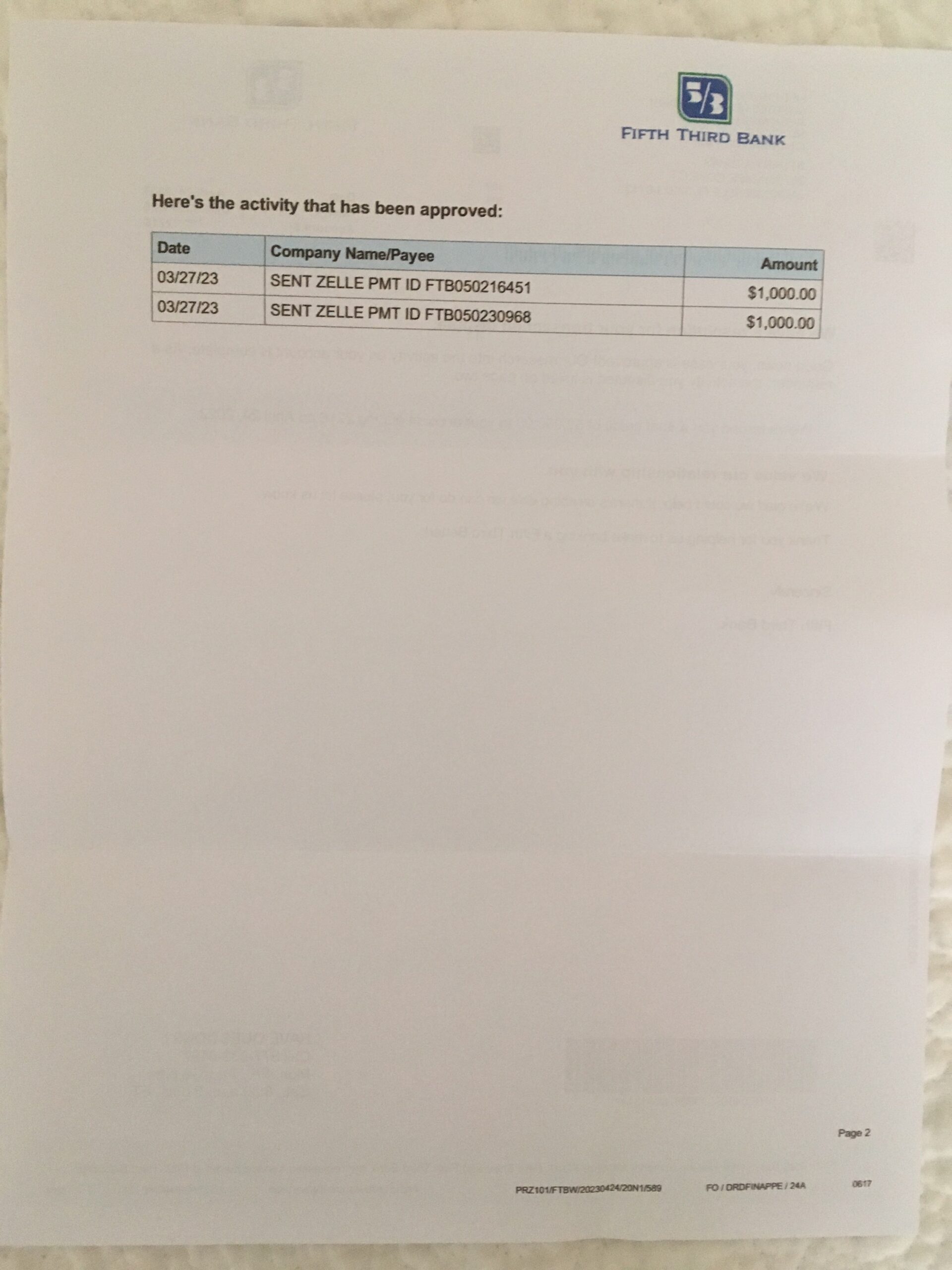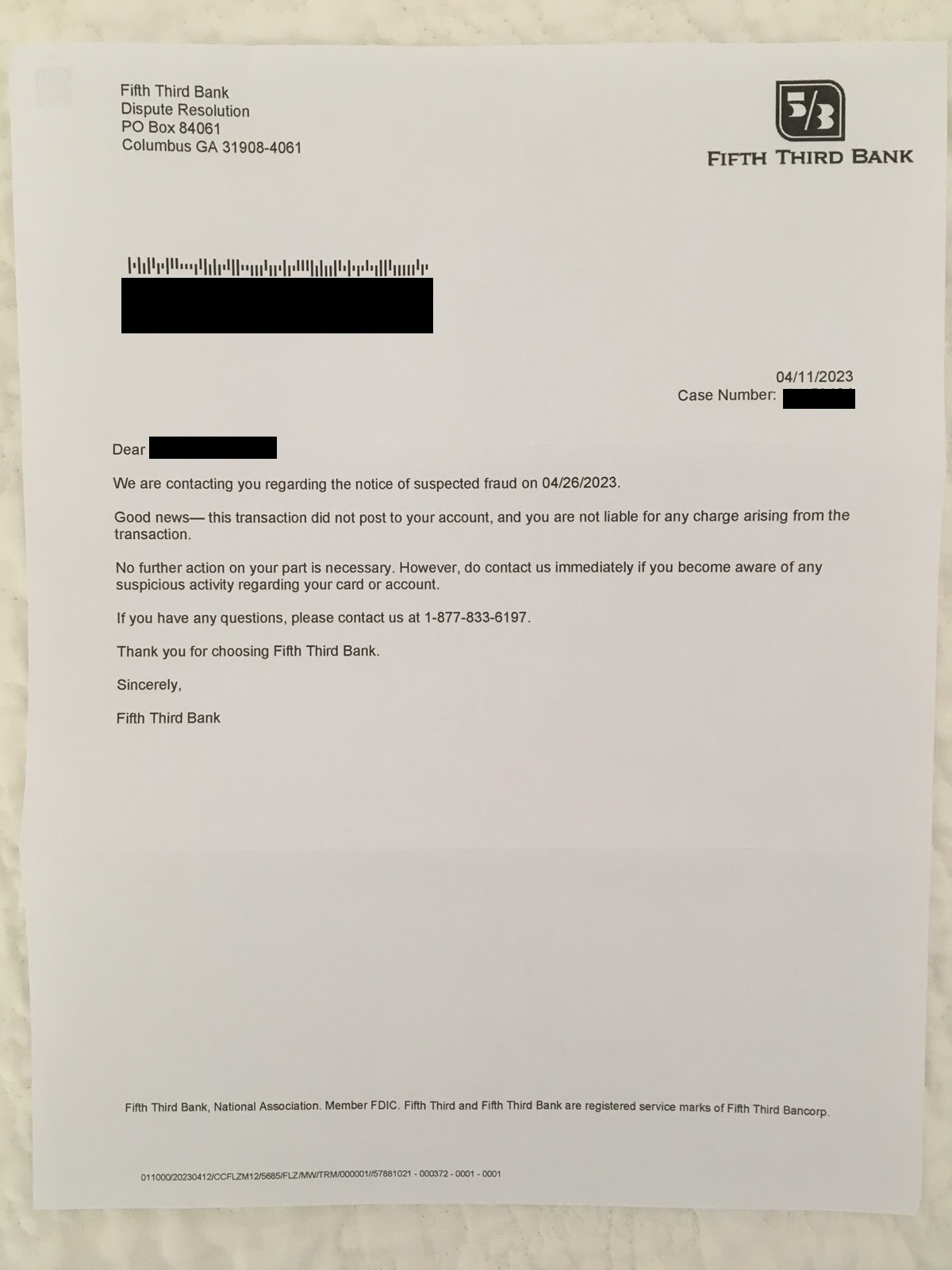 The bank also sent us this apology letter: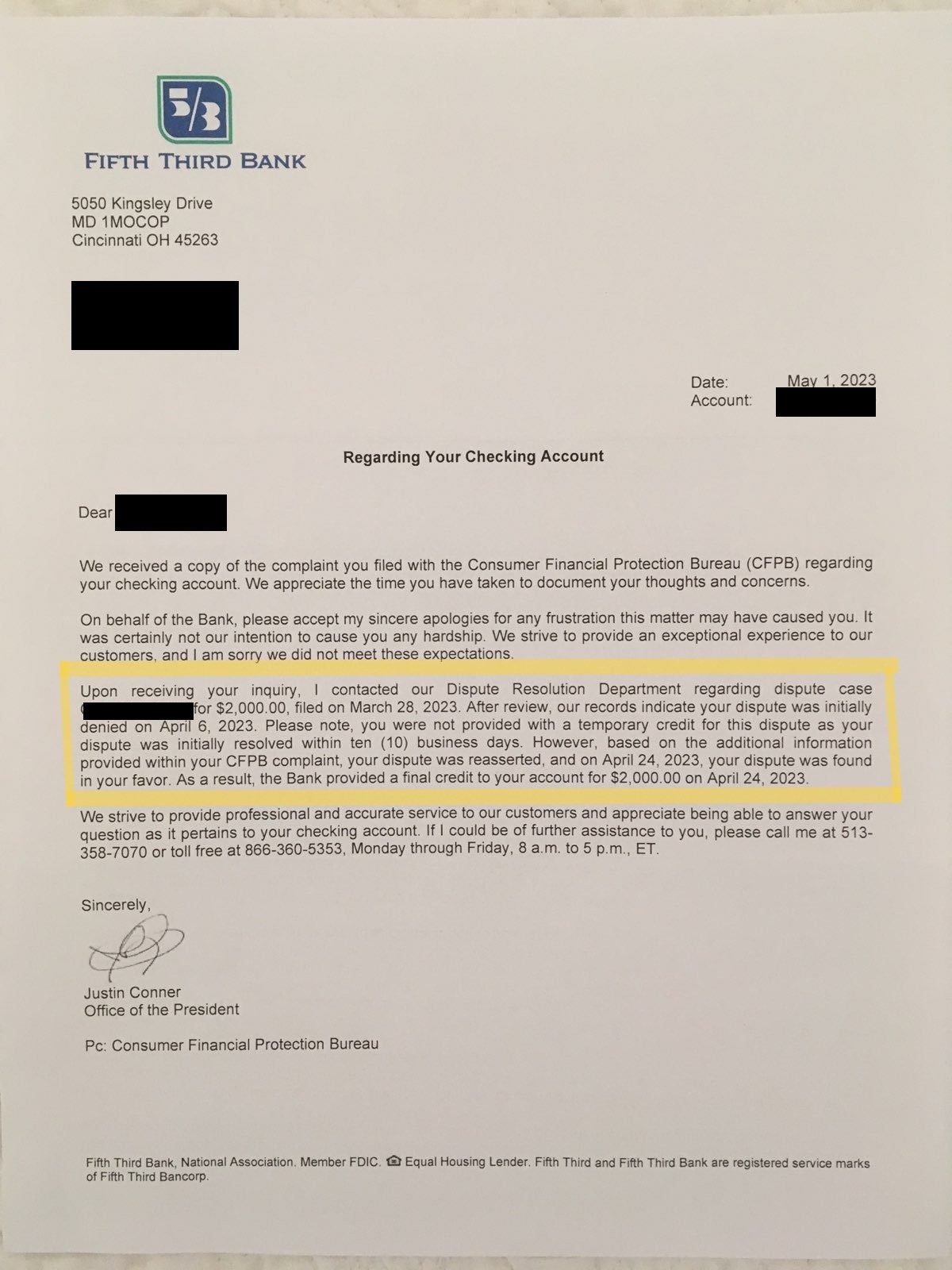 Of course we had to close the old account and create a new one. We had to change the name and passwords and cancel Dt and Ct cards and freeze our credit history (img below). The whole thing was just too much hassle and a lot of inconvenience and stress.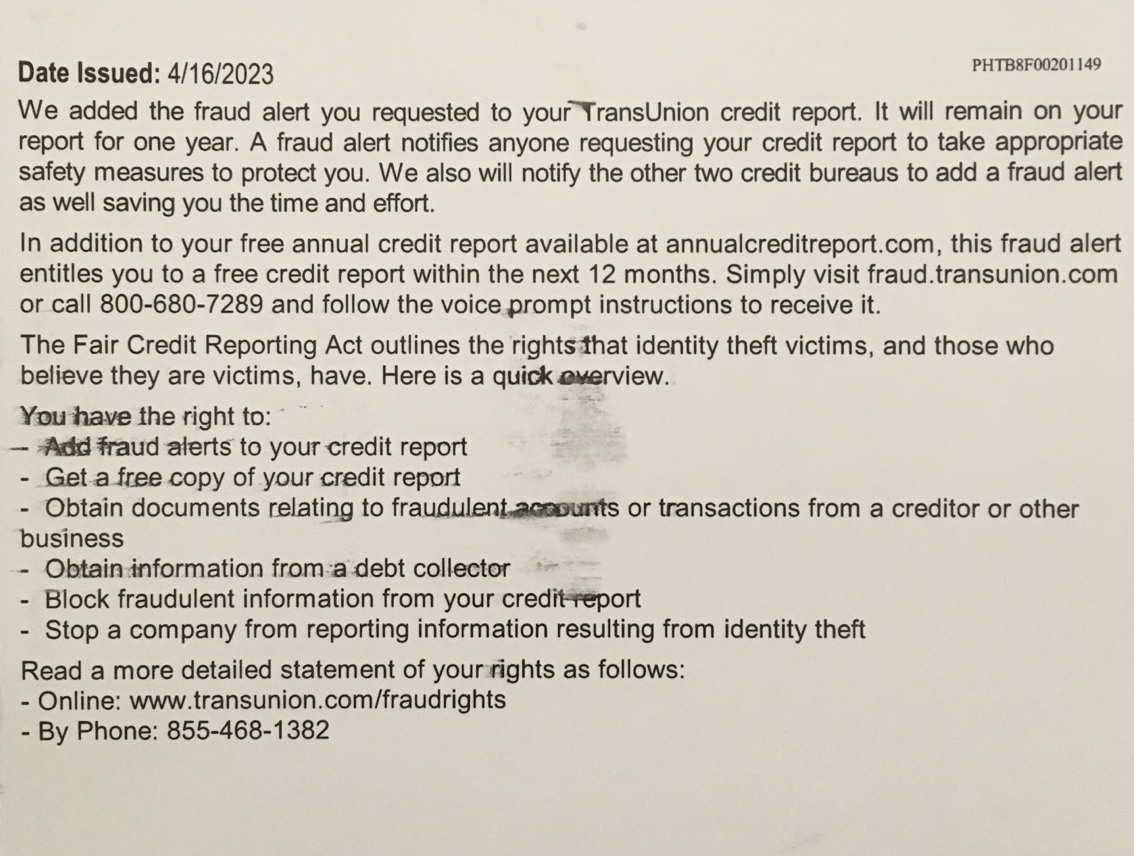 Thank God, everything got resolved in the end.
We disconnected from Zelle and won't be using it anymore. We will be using the old fashioned checks to make deposits or payments. Yes, it will create more work for your branch employees, but we feel like we have no choice.
If you were a victim of fraud I would like to encourage you to apply the above method to get your money back.
The banks need to do a better job:
Banks always do this. First you file a claim and get denied. Then you mention Regulation E and suddenly everything changes: 'we got more information' - is their favorite line.
Yeah, dear banks. I think you need to do a better job at protecting your customers. Millions and billions of dollars have been stolen due to zelle scams and YET you choose to stay aside and do nothing about it.
You introduced this app and now it is your responsibility to make sure it is safe on multiple levels. If your customers lose money it means it is not safe. If the scammers find a way to get to your customer's accounts and steal the money – it is not safe.
Why not introduce some extra - security steps? For example – why not give us the option to CANCEL the transaction within 24 hours or something like this? Why not introduce a double or triple log-in method (within a bank account) to secure the access to Zelle?
Why not have a mandatory notification for the potential victim's trusted 3-rd party about the upcoming Zelle transaction BEFORE it is final? That customer would have stopped the fraud on the spot! So many options available and yet, none of them exist.
It is like this app is stuck in its rudimentary stage and has never evolved to adjust to current modern times.
To my dear readers and victims of scams: please spread this article among your friends, coworkers, parents and especially elderly. I think that if every single victim starts getting their money back by pointing to Regulation E (and therefore causing the banks, not YOU, to lose money) then and only then will banks be motivated to do something.
Do not be ignorant! Know your rights!